Welcome to WordPress. This is your first post. Edit or delete it, then start writing!
FROM DIRECTOR'S DESK
An alumnus of MIT, Mr. Prashant Kadukar is vastly experienced (11 years) in areas like Strategic Planning, Internet Marketing / Display Advertising, E-commerce Strategy, Search Engine / Social Media Marketing, Conversion Optimization, and Product Development. Strategizing, designing and implementation of Digital Marketing plans and campaigns is his forte. He happens to be a Google Ads & Bing Certified Professional. Not only has he worked with 100+ Domestic and International clients, but also advised various startups on aspects like strategy and growth.
Along with offering Digital Marketing services, Mr. Prashant has been conducting Digital Marketing Training programs as well. Numerous aspirants have benefited by training under him. He has played the role of a mentor, in shaping their careers. His Digital Marketing workshops have received a huge response, and many have taken to a career in Digital Marketing, post attending them.
Digital Trainee, which happens to be his brainchild, is a Digital Marketing training institute that is known to provide quality 100% practical oriented training to each aspirant.
At Digital Trainee, trainees gain hands-on experience by getting a chance to work on live industrial projects, under the guidance of industry experts.
The interaction oriented approach adopted during training along with personal attention, facilitates in imbibing both personal and intellectual skills, to make you industry ready. It helps clear the concepts and doubts. A solid platform for a successful career ahead.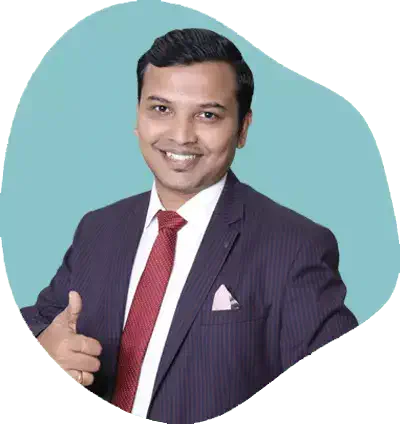 Digital Marketing Questions and Answers
What is the definition of Digital Marketing?
In simple words, Digital Marketing is a type of marketing that makes use of the web, digital technologies like mobile phones, laptops, etc., along with the latest digital platforms and media, basically for the promotion of products and services. Various channels listed here are used so as to connect with both the existing and prospective customers. The major advantage with this form of marketing is that one is able to reach a wider audience and that too in quick time. That's the reason for its immense popularity and deployment across the industry. Digital Marketing has in fact completely transformed the face of marketing!
What role does Digital Marketing play for a business/company?
In today's times, worldwide industries or businesses are trying for creating and building brand reputation, higher sales through conversions, target audience interaction, deployment of cost effective strategies, better revenue generation, reaching out to the vast number of mobile based consumers, winning the trust of your audience, deeper penetration along with a better reach, allow the customers to take the desired action, so on and so forth. All of this is a result of the digital transformation that has taken place around us. To such an extent that it has become an inevitable part of the marketing strategy for any business/industry. So, what is it that makes all of this possible? Well, it is DIGITAL MARKETING!!!
Why use Digital Marketing?
As the name suggests, Digital Marketing happens to be a digital form of marketing that is carried out online. This implies a whole range of mediums like videos, social networking platforms, email, etc. on offer, through which various brands can carry out brand awareness and promotion in a much better manner as compared to the traditional forms of marketing. With the world going digital, there is no substitute for Digital Marketing. It brings along a number of salient advantages such as cost- effectiveness, wider reach, easy targeting, measurability, connecting with the mobile audience, and so on. This is what makes Digital Marketing the preferred choice of the majority of the marketers out there.
Is there a need for big budget for Digital Marketing?
On the whole, the cost incurred for Digital Marketing is less as compared to other forms of marketing. Although, it would eventually depend on the tactics and techniques one deploys as a part of the strategy. If one chooses to go by inbound techniques such as content creation, SEO, and Social Media for an already existing website, the cost incurred won't be much. On the other hand, if outbound techniques such as online advertising etc. are deployed, it would result in some expense. The cost would amount to what kind of visibility you are looking for through advertising.
What does Digital Marketing consist of?
Digital Marketing basically has a huge scope and is made up of various types of marketing and other supportive tactics/techniques. Some of the major ones include Search Engine Optimization (SEO), Social Media Marketing (SMM), Search Engine Marketing (SEM), Pay Per Click (PPC), Content Marketing, Inbound Marketing, Email Marketing, etc. Majority of the times, more than one of these techniques/tactics are deployed under the Digital Marketing strategy based on the requirements and the goals in sight. Each of these tactics/techniques involves making use of one or the other medium for the creation of brand awareness and its promotion. One can even carve out a career in any one of these, by acquiring the desired expertise! Digital Marketing courses in Pune and other cities of India can help you with this.
I am thinking of trying out Digital Marketing. What will be the next step?
If you possess the desired Digital Marketing skills and knowledge, you can just go about deploying the various techniques depending on your marketing requirements. But if you are new to Digital Marketing, then you can learn it by enrolling into a Digital Marketing training institute in Pune or elsewhere and gain the desired knowledge and skills to transform into a professional. Digital Trainee is one of the leading Digital Marketing training institutes that offer a 100% practical and industry-oriented course in Digital Marketing. Another option is seeking the services of a Digital Marketing expert or an agency. However, learning and knowing it yourself is anytime better.
What is the role of a Digital Marketer?
Digital Marketers are primarily responsible for activities like lead generation, creation of brand awareness, and brand promotion by deploying various digital channels. These consist of the brand's own website, popular social media platforms, blogs, emails, search engine rankings, etc. Other responsibilities include executing and managing marketing campaigns – both paid and free, coming up with a suitable content strategy, optimization of the brand's website, etc. While in the case of the small and medium organizations, one Digital Marketer could be performing and managing all the tasks, large organizations generally have in house specialists that focus on the different areas of Digital Marketing.
How to get started with Digital Marketing?
There are a few essential things that you got to do if you want to get started with Digital Marketing. Let's check out these things. They comprise of having the necessary knowledge and skills which you can gain from a top Digital Marketing training institute in Pune or elsewhere. Others include being aware of the latest trends, having an online presence, using your creativity, the know-how of Analytics, establishing connections and networks, gaining some experience. Those looking for Digital Marketing jobs also need to pay attention to aspects like creating an attractive resume, become certified, be ready to take up entry-level jobs, give a nod to anything that will help you to get experience in this field.
Can all businesses benefits from Digital Marketing?
Yes, that's true! Be it any business or industry, Digital Marketing can work effectively and provide the desired results. As compared to the traditional or offline forms of marketing, Digital Marketing can bring both faster and better results. The highly penetrative nature of Digital Marketing enables different brands/companies to expand and reach out to their client base in a short period of time. Another benefit of Digital Marketing is that it is a cost-effective form of marketing as compared to the other forms. Now, which business won't like to save on aspects like time and cost? That's where deploying Digital Marketing proves to be fruitful.